An Alpha Female Personal Trainer
An alpha female personal trainer is something everyone should have. It was a dull October day, and he sat tethered in the outdoor kennel, with nothing to do but reflect on how things had changed so much in the past six months.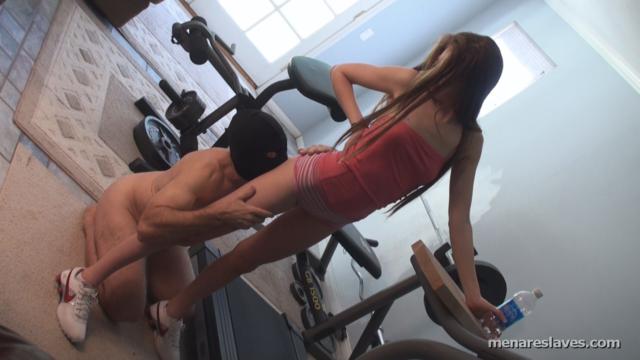 Those few months ago he'd been single and free, while his somewhat lethargic keep-fit regime involved going to the gym once every few weeks. He'd never had any experience with a Mistress before and wasn't particularly looking for one that had always been in vanilla relationships.
Hiring a personal trainer to get into better shape
After deciding to get into better shape, he'd hired a personal trainer to give him some direction and motivation. The first time they met, he'd immediately been stimulated by Debbie's stunning appearance and positive clear-cut approach to life. She had been organized, direct, and clearly took her task of improving his physical fitness seriously. The first few weeks were straightforward booked training sessions at the gym, where she'd take him through increasingly demanding exercise routines, pushing him further each time.
It was after around a month things started to change. He'd already become notably fitter and they'd started seeing each other away from the gym, on a social basis. There were small things at first: if she dropped something, she always asked him to pick it up rather than doing it herself, or if a chore needed doing then he'd do it on request. Since he was used to taking her instructions from the gym sessions, these things didn't require thought: her voice gave instruction and he was already in the habit of just following.
The first time he could recall Debbie really asserting herself was after he'd been helping her with some gardening on Saturday. After finishing, he'd stepped into her house closed the door, and turned to see her standing there.
"You're not coming into my house in those muddy clothes. Strip, now.", she'd demandingly said, in the same way, that she'd previously issued instructions to do push-ups or weights at the gym.
He initially paused, not sure if she was serious; but she followed with
"And put them in the washing machine. Everything, NOW".
Slowly Mistress Debbie's personal training went from being physical to behavioral!
He knew from experience that arguing with her was futile, so he complied, and was left standing naked before her. She'd then carried on a normal conversation, ignoring his awkwardness and her being fully clothed while he wasn't.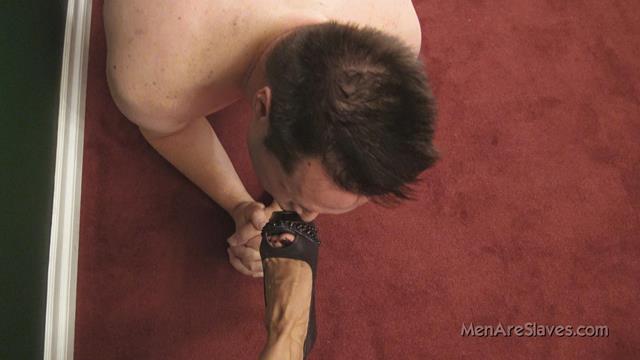 Things had gone on from there evolving week by week: slowly her personal training went from being physical to behavioral. It was now a rare treat for him to be invited to sit on a chair when he visited her. More often he was offered the floor. He now knew not to speak during her favorite TV programs and on which days he should fetch her weekly shopping on his way to visit. Slowly and subconsciously those early gym sessions had re-programmed him into obeying her in all areas of life.
His thoughts then rolled back to the events of the three days previous. Mistress Debbie – as he now addressed her – had been away for the weekend. He'd asked where, and she'd said it was none of his concern. In a fleeting moment of silliness, he'd asked again, and then a third time. Debbie had, for the first time, lost her temper with him. He'd never felt pain like the 50 strokes of her cane he'd received that day. Having now been tethered in the kennel for three days straight since that event, with bread and water twice a day – he resolved never to question her ever again. He loved the fitness and organization she'd given him and really didn't want to risk losing it.
– By: thegrimone88