Fetish with professionalism holds up rugby development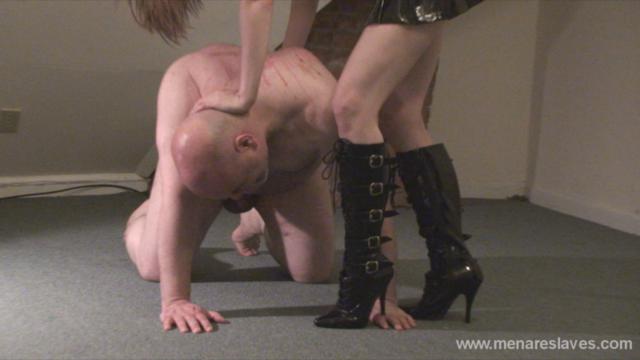 WHENEVER I write about race in rugby, I have to brace myself for some particularly nasty hate mail. Suitably braced, here goes.
The recent commemoration of the 1995 Rugby World Cup pretty much summed up rugby's transformation record in the intervening two decades — lots of glossy, feel-good stuff that tried but failed to smother the elephant in the room: that, 20 years on, a quota system is still required to ensure there are more than a couple of black players in the Springbok team.
One of the main reasons the South African Rugby Union has failed to develop black players in large numbers is that they rely almost exclusively on the 40-odd rugby specialist schools to produce players. These schools are mostly private or former Model C schools. All are based in areas that are still mostly white and therefore attract mostly white pupils. This cements the racial status quo in rugby and intensifies the inequality of opportunity for black children who want to make it to the top.
If Saru had responded appropriately to Nelson Mandela's challenge in 1995, it would have directed a large proportion of the TV money brought in by the launch of professionalism the following year to developing rugby in targeted schools in black areas.
What is puzzling is that it is still not being done. Ever more ambitious quotas are being set for high-profile teams such as the Springboks but there is no concomitant strategy to give more black players a proper shot at achieving at this level. Saru has set up a couple of academies in the Eastern Cape but they serve a tiny minority of players.
The levels of inequality in SA remain stubbornly high. More middle-class black kids are going to richer schools but the vast majority of black children are in poorer state schools. Few have decent sporting facilities.
Waiting for the government to sort this out is not an option. But, given the will, rugby can make a difference. The obstacle is Saru's love affair with professionalism.
Each of the 14 unions insists on its rights to field professional teams. This means that, in little towns all over the country, unions are pumping millions of rand into the maintenance of stadiums and salary packets for administrators, coaches, medical teams and squads of players. There is very little left over for development.
Most of the players they contract have been developed by the rugby schools. The same players are then recycled between different unions. The unions themselves do not have to pay for their development. The schools provide that, subsidised by parents and old boys. These are drawn mostly from communities who have a decades-long head start on the accumulation of social and financial capital.
If the French economist Thomas Piketty is right, the imbalance between them and communities who were prevented from accruing capital during apartheid will not change soon.
If Saru is serious about meeting its transformation targets, it might be wise to adopt a model that is better suited to a developing country. Professionalism could be confined to the Super Rugby franchises. They could focus on maintaining a globally competitive layer of players to feed the Springbok and Super Rugby teams.
A substantial portion of Saru's income should be going into clubs and schools, particularly the black rugby schools in the Eastern Cape.
Now they get nothing from either Saru or the government to develop their rugby talent, and we wonder why, 20 years on from the 1995 Rugby World Cup, the team at the top is still mostly white.
Saru's contribution is to dust off those hazy memories — which really just serve to remind us of a promise unfulfilled — to invoke rugby as nation-builder.
The teams fielded in Super Rugby this year were, as could be expected, mostly white. Except for the best local team in Super Rugby: the Stormers.
At around the same time that the class of '95 were being celebrated, SA was waving goodbye to Allister Coetzee.
Coetzee, who routinely fielded 10 black players, dismisses talk of quotas and transformation charters as "utter rubbish". He has a sophisticated understanding of race dynamics — born of his own experience of racism as an apartheid-era player and that of having to meld a racially diverse team in the cauldron of high-performance rugby.
One can't pretend race doesn't exist, he says.
What you have to do is to try to understand where each player is coming from: the white boy from Constantia or Bellville; the African boy from Khayelitsha; the coloured guy from Hawston.
To get the best out of each boy, a coach must work out what his triggers are.
That means making the effort to understand the player's circumstances.
The coach who expects every boy to conform to his own cultural norms is never going to be able to successfully field a racially diverse team.
This does not mean the coach has to be black: an open-minded white coach prepared to venture out of his tribal comfort zone could also do it.
Critical for Coetzee is to provide role models. If a boy in Khayelitsha sees Siya Kolisi in a Stormers or Springbok jersey, he can see himself in one too. As long as "he is prepared to work his butt off and realise that it is about equal opportunity", he too can make it.
In other words, don't even think about making it on the back of a quota.
http://www.bdlive.co.za/opinion/columnists/2015/07/02/fetish-with-professionalism-holds-up-rugby-development
[fblike]
http://www.bdlive.co.za/opinion/columnists/2015/07/02/fetish-with-professionalism-holds-up-rugby-development