Demi Wears BDSM Bikini
To Celebrate 'Cool For The Summer' Single
Demi Lovato is celebrating her new single in the coolest way possible. According to Us Weekly, Demi hosted an epic pool party in NYC on Wednesday, in honor of her new single "Cool for the Summer." And, as you'd expect, Demi kept it very cool in the summer heat- rocking a pair of cutoff jeans and a black bikini top with a racy BDSM style. It's a crazy hot look- check it out below.
At the party (co-hosted by New York's Z100 radio station), Demi performed a set for her adoring fans (including "Cool for the Summer," of course), then hopped into the pool- with her clothes still on! The stunning singer hung out in the water with her fans, snapping selfless and splashing around. Z100 caught some of it on video, and it looks like absolute madness- everyone's mobbing Demi, trying to score a celebrity selfie.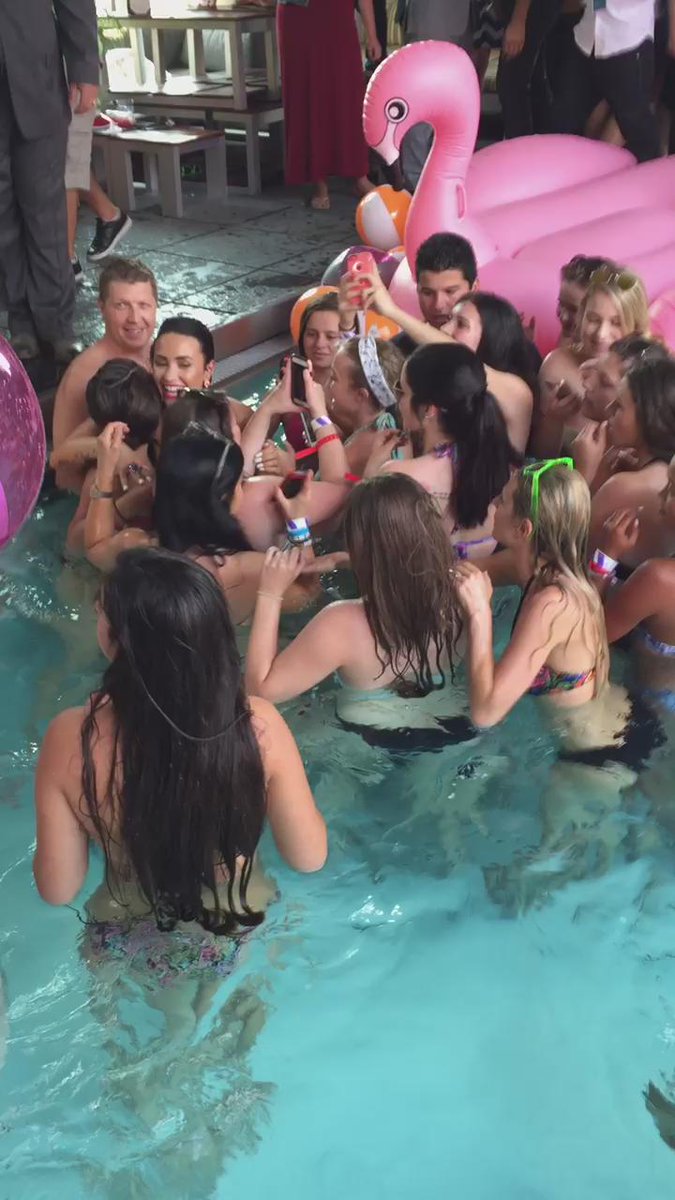 After the partying was done (and Demi had a second hanging-with-the-fans pool party in Miami to attend, too), the singer shared her satisfaction with the day on Instagram. "What a f—ing AMAZING DAY…" Demi gushed. "Seriously one of the best days of my life… Only thing missing was my man… I love you @wilmervalderrama.. and thank you everyone for all the support… This is truly a dream come true!!!!"
"Cool for the Summer" is already blowing up the charts (according to Demi, it's currently the number one song on iTunes), but not all's well in Demi-land. According to ET, Demi's being accused of ripping off Katy Perry's "I Kissed a Girl" and Jessie J's "Domino" with her latest single. Already, Twitter's ripping Demi apart for the potential plagiarism, but Demi's yet to comment on the controversy. Maybe if she stays quiet on the subject, the whole thing'll blow over.
What do you think of Demi's BDSM-inspired look?
[fblike]
http://www.starpulse.com/news/index.php/2015/07/02/demi-lovato-top-shorts-demi-wears-bdsm