11 Women Throughout History Who Wrote About Sex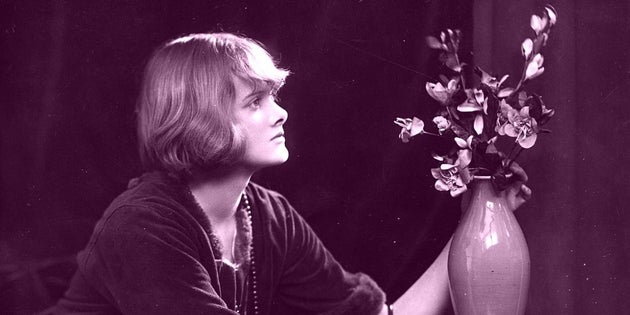 Today, women are still fighting for their reproductive rights, but these writers remind us of the essence of what we're fighting for — the freedom to pursue our sexual fantasies, to control our own bodies, and to express our sexuality according to our own desires.
Before 50 Shades of Grey, these 11 women charted new territory: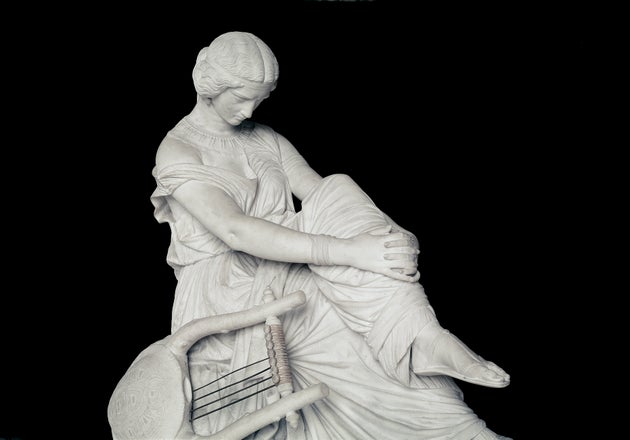 Sappho
Sappho is commonly regarded as one of the greatest Greek lyric poets in antiquity. Probably born around 620 B.C., little is known about her life, but we can gather a sense of who she was from her poetry. Her poems expressed passion and love for people of both sexes, with the word "lesbian" derived from her island of her birth, Lesbos, and her name being the origin of "sapphic." Her work, with its emphasis on emotion, on subjective experience, and on the individual, significantly influenced the evolution of poetry. The remnant of one of her poems, "fragment 31," is one of her best, imitated and revised by many other poets. Known as a "poem of jealousy," it describes the physical symptoms of love and longing while the poet watches her beloved speaking to a man.
When I glance at you / I can no longer speak / My tongue is broken and / A subtle flame is creeping into my skin / My eyes can see nothing more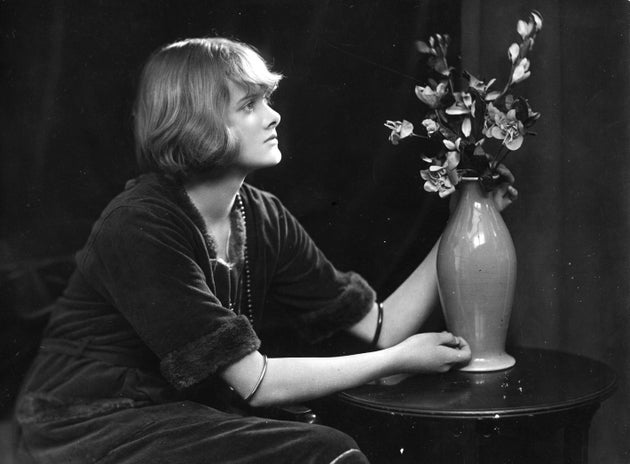 Daphne Du Maurier
Novelist and playwright Daphne du Maurier, born in 1907, wrote the 1938 book Rebecca, a spooky, gothic tale of suspense and romance. In this classic, our heroine gets swept off her feet by a dashing widower and his sudden proposal of marriage. When she arrives at his massive country estate, she realizes the large shadow his late wife will cast over their lives and the potential threat it poses to her marriage. Full of mystery and secrets, sex in this classic was not always overt but still potent.
She looked beautiful in this velvet. Put it against your face. It's soft, isn't it? You can feel it, can't you? The scent is still fresh, isn't it? You could almost imagine she had only just taken it off. I would always know when she had been before me in a room. There would be a little whiff of her scent in the room.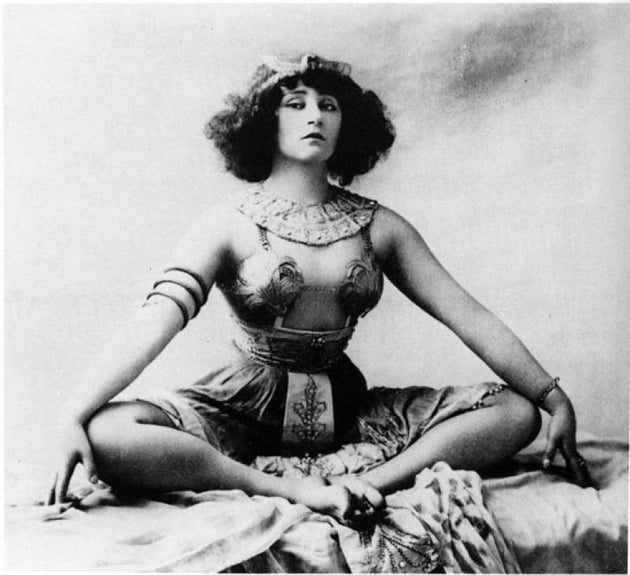 Colette
Born in 1873, French novelist Colette, otherwise known as Sidonie-Gabrielle Colette, was best known for her 1944 novella Gigi, which became a Broadway play starring Audrey Hepburn. It's about a young Parisian girl being groomed for a career as a courtesan and her relationship with a wealthy man who falls in love with her and eventually proposes to her. Another one of her famous works Chericenters on an aging, once-famous courtesan nearing the end of her sexual career as well as facing the end of her most intense love affair.
"Do I have a separate room? Don't I make love to you well?"

She hesitated, smiling with exquisite suspicion. "Do you call that love, Fred?"

"There are other words for it, but you wouldn't appreciate them."

Anaïs Nin

Memoirist Anaïs Nin, born in 1903, is one of the finest writers of female erotica and one of the first women to fully explore the realm of erotic writing. Her diaries spanned more than 60 years, starting from when she was 11 years old, and hold an intimate account of her sexual awakening and liberation. She also wrote fictional erotic short stories intended for a private collector in the 1940s, published as the collections Delta of Venus and Little Birds.

When she closed her eyes she felt he had many hands, which touched her everywhere, and many mouths, which passed so swiftly over her, and with a wolflike sharpness, his teeth sank into her fleshiest parts. Naked now, he lay his full length over her. She enjoyed his weight on her, enjoyed being crushed under his body. She wanted him soldered to her, from mouth to feet. Shivers passed through her body.

Ursula K. Le Guin

American author Ursula K. Le Guin, born in 1929, has explored sexuality in the futuristic, imaginary worlds of her science fiction, namely in her novel The Left Hand of Darkness. Published in 1969, the book featured Gethenians, a humanoid alien race with no inherent gender. Instead, their male or female sexual organs are activated in monthly cycles, constantly switching genders.

A man wants his virility regarded. A woman wants her femininity appreciated, however indirect and subtle the indications of regard and appreciation. [Here] one is respected and judged only as a human being. It is an appalling experience.

Erica Jong

American author Erica Jong is best known for Fear of Flying, published in 1973, famously controversial for its attitude toward female sexuality. The narrator indulges in sexual fantasies with another man besides her husband. In the novel, Jong coined the term "zipless fuck," which is a sexual encounter for its own sake, without emotional involvement, commitment or ulterior motive between two strangers.

The zipless fuck is absolutely pure. It is free of ulterior motives. There is no power game. The man is not "taking" and the woman is not "giving." No one is attempting to cuckold a husband or humiliate a wife. No one is trying to prove anything or get anything out of anyone. The zipless fuck is the purest thing there is. And it is rarer than the unicorn. And I have never had one.

Ingeborg Day

Born in 1940, Ingeborg Day was an Austrian-American author, who wrote the semi-autobiographical 1978 erotic memoir 9½ Weeks which she published under the pseudonym Elizabeth McNeill, and which was later made into a film starring Kim Basinger and Mickey Rourke. The slim book is an intense, condensed presentation of S&M told with a cool detachment, creating a world that's both mesmerizing and dangerous.

There was no mistaking the power this man had over me. Like a well-made windup toy, whenever he set me in motion I came.

Anne Rice

American author Anne Rice, born in 1941, might be best known for Interview with the Vampire, but she also wrote The Sleeping Beauty Quartet. The series, mostly published in the 1980s, consists of erotic BDSM stories set in a medieval fantasy world, loosely based on the fairy tale of the same name. They describe explicit sexual adventures of the female protagonist and male characters, featuring everything from bisexuality to femdom scenarios.

This was the real world then — Beauty and I free to have each other and all the others gone. Just the two of us in my bedchamber, where I should envelop her naked soul in rituals and ordeals beyond our past experiences, our dreams. No one to save her from me. No one to save me from her. My slave, my poor helpless slave …
Octavia E. Butler
American author Octavia E. Butler was the first science fiction writer to receive the MacArthur Fellowship (also known as the "Genius Grant"). In her 1984 short story "Bloodchild," she depicts the complex dynamics between human beings and an alien race, whose only chance at survival in the face of extinction is to plant their larvae into human hosts. Also known as her "pregnant man" story, Butler obliterates the gender binary in her detailed writing of biological processes of sex and pregnancy.
I had been told all my life that this was a good and necessary thing … a kind of birth. I had believed it until now … this was … something worse.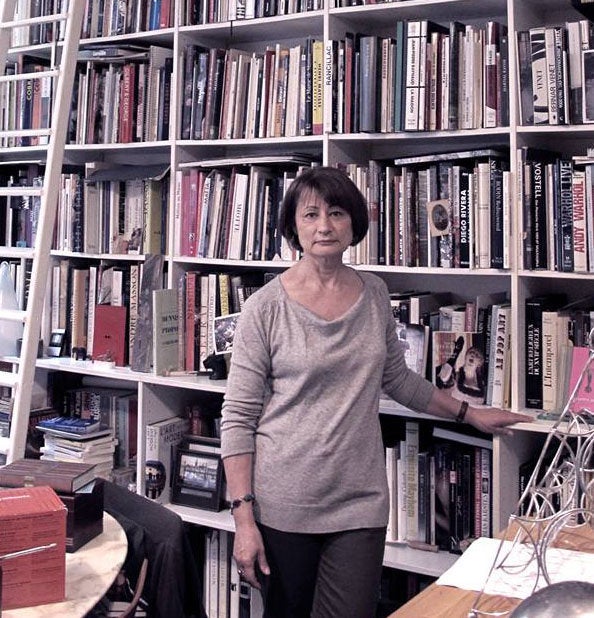 Catherine Millet
French writer and art critic Catherine Millet wrote the 2002 memoir The Sexual Life of Catherine M., which details her sexual history from masturbating as a child to her fascination with group sex as an adult. The narrator details her active and free sexual life, from al fresco sexual encounters in the Italian countryside to a high-class orgy at a Parisian restaurant.
I heard André's voice saying his girlfriend wouldn't be bashful in coming forwards, and his words sounded a little muffled because I did indeed already have my T-shirt over my head.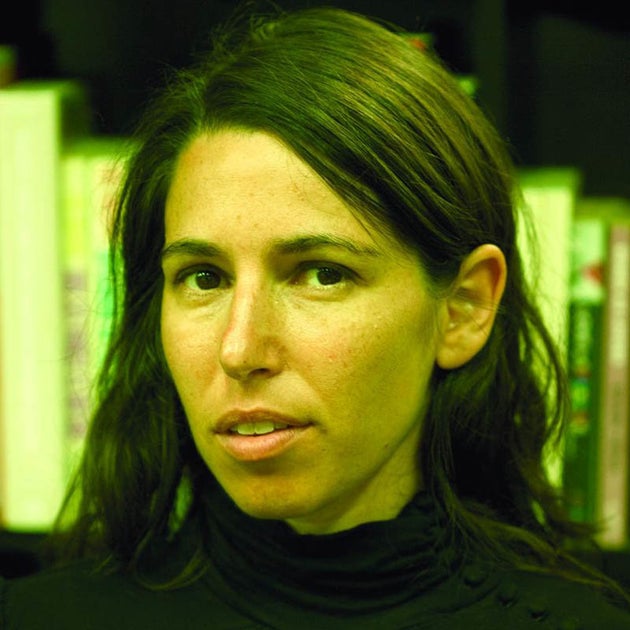 Tamara Faith Berger
Canadian author Tamara Faith Berger wrote the 2012 divisive and controversial novel Maidenhead. In it, the 16-year-old female protagonist Myra goes on a vacation to Florida with her family, where her sexual awakening begins when an older man tries to masturbate in front of her. Myra then starts to explore porn and discovers she enjoys masochism and the slave-master dynamic.
My essay had evolved into thinking about fucking. You could be raped a thousand times and still be a virgin. I was writing about fucking by a master and fucking as a slave, about Hegel, the comfort women and teenage porno stars. Ms. Bain and Mr. Rotowsky could fail me, I didn't care.
http://www.huffingtonpost.com/entry/11-women-throughout-history-who-wrote-about-sex_us_56e0d637e4b0860f99d7e246