Tips for femdom couples: submissive male punishments
List of submissive male Punishments:  If he's not performing to Your satisfaction, or You just feel the need to assert Your right to punish Your slave.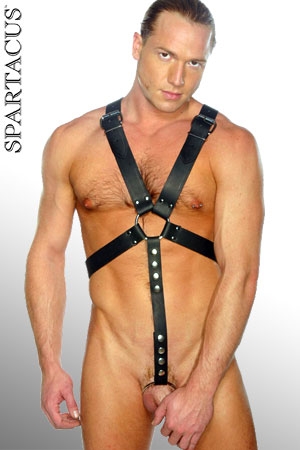 – Spank or whip him. (wooden spoon, hair brush, belt, ruler, ping pong paddle, riding crop, switch, cat-o-nine tails…)
– Tie him in an uncomfortable position.
– Tie his ankles together and attach his balls to them.
– Hog tied. (wrists and ankles tied together)
– Hanging from the ceiling by his wrists.
– In a chair with his knees pulled up to his shoulders – good for spanking and everything is exposed and vulnerable.
– Tie up his balls and cock with a long leather thong, clothes line, or boot lace. Use a long piece, and wrap the base and balls repeatedly. Do each ball separately. Tie tight loops around his shaft from base to tip then tie the end off back between his legs and up to a belt or to his handcuffs.
– Make him wear a chastity belt or cock cage.
– Attach clothes pins or nipple clips to his nipples, balls, cock or wherever.
– Put a butt plug in his ass. Or get out the strap-on.
– Enema.
– Double up on his domestic chores, make them more difficult: tie his hands; make him use a toothbrush to clean the toilet, tie his ankles with a short chain and make him wear extra high heels.
– Deny him orgasms for a long period of time.
– Have him lick You clean after you pee.
– Put Ben-gay or icy-hot on his penis and nipples.
– Drip candle wax on him.
– Make him do exercises (jumping jacks, leg spreads, squats, aerobics, yoga…)
– Humiliate him in public…take him shopping for panties/lingerie
Feel free to add any suggestions to our list!