Beginners Guide for Becoming a Fatale FemDom Part 1
Beginners Guide for Becoming a Fatale FemDom
Femdom  literally means "female dominance". Female dominance, female domination, or femdom refers to BDSM relationships and BDSM scenes in which the dominant partner is female. Often the dominant woman may be referred to as a Dom, Domme, Femdomme, Domina, Dominatrix, or even sometimes Goddess, depending on context or her personal preference.
A Fatale Femdom female dominant in a mistress/slave relationship is often termed a Mistress, not to be confused with the colloquial usage of mistress as a kept sexual partner without a similarly formalized power relationship. Other honorific titles of address may include: "Madame", "Miss", "Ma'am", "Maîtresse" or "Lady" again depending on her personal preference..
Ever seen females who are seductive and alluring, yet clever, a bit evil, and mysterious? Like Poison Ivy or Cat Woman? Allure, mystery, dark glamour embody the femme fatale. You can become one too!
---
Part 1 of 3: Getting the Fatale Femdom Look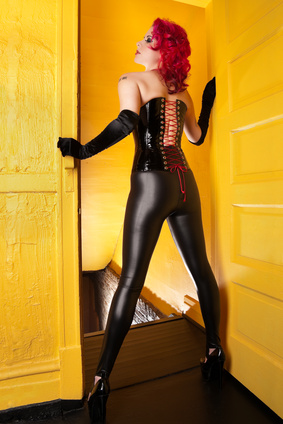 1. Dress like a femme fatale
If you want to be a true femme fatale, then you should wear dark, sexy, and elegant clothes. Pick clothes that are well-cut and draw subtle attention to you in a tasteful way. Opt for darker colors such as black, maroon, or red. Clothes that are flattering are important, too; if you don't look great in a black cocktail dress, try another design instead. Pair your look with high heels, but make sure you know how to walk in them to pull it off. Here are some clothes that you can try:
2. Wear a Mistress signature scent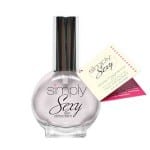 A gorgeous Mistress typically have a signature scent, so you need to find the one that suits you the best. It shouldn't be anything too fruity or girly, and should give off a sexy and seductive scent instead. Try something like spicy that will make men remember you everywhere you go.
There's no need to overdo it; just a tiny bit of the scent on your neck will make you even more appealing.
---
3. Have seductive hair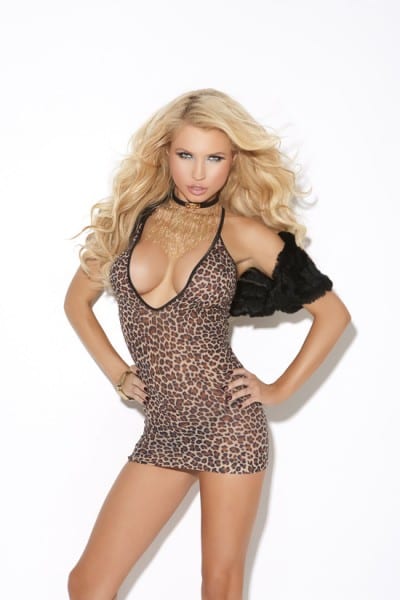 There are a number of hairstyles that can help you get the perfect Fatale Femdom look you're going for but many men have strong fetish for long, beautiful hair. Wearing it in a dramatically short style is also a good choice. Stick to true, bold hair colors, like platinum blonde, dark brown, black, or auburn, and you'll be on your way to seducing any men who cross your path.
– Try not to reveal your entire face. Letting your curls or waves fall over the side of your face can help you keep some of your features shrouded and mysterious.
– An A-line cut can also give you a severe and mysterious look.
---
4. The red lipstick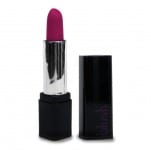 When it comes to makeup, nothing rivals the power of a red lip. To be a true femme fatale, you have to know how to wear red lipstick. Just apply the best lipstick that fits your skin tone, consider using some lip liner to emphasize your look, and check those lips every few hours to see if you need to reapply it. This is a signature part of the Fatale Femdom's look, so you should commit to it, even if you don't want to wear too much other makeup.
---
5. Get the Perfect Face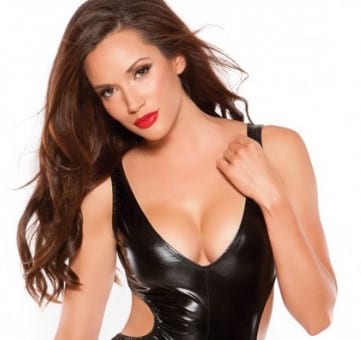 To look like the glamorous bitch Queen you've always dreamed of being, wear pale foundation, give yourself a bit of blush for color, and work on getting that smoky-eyed look. Just put some dark eyeshadow, such as a brown or a gray, on your eyelids, use eyeliner to trace the top of your eyelids, and wear a black or dark mascara on your top lashes to emphasize those long lashes.
Avoid wearing glittery or shimmery makeup. That may look too young and playful for the mysterious look you're going for.
You can also play around with fake lashes for an added touch.
---
6. Accessorize like a Pro Dominatrix
Many men love it when they are dominated by their partner but embracing your inner weirdo isn't just a matter of having a Fatale Femdom attitude.
The right accessories will make your partner at your complete sexual mercy…
Here are some accessories that you can try to complete your Fatale Femdom look:
Related posts: