Are You Ready to Advertise with Us?
Advertise with us
Reach the Femdom Lifestyle community with the most effective online dedicated networks (femdoming.com, femdom.dating, slave-selection.com).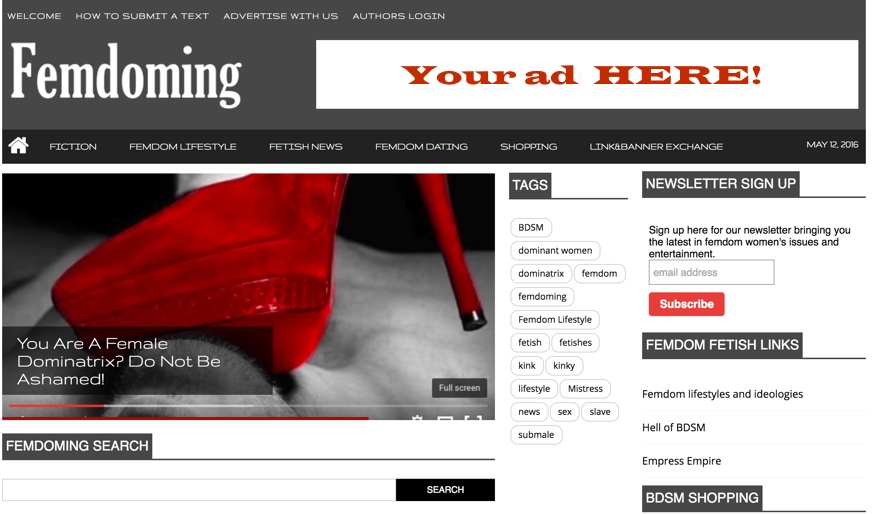 Why Advertise on Femdoming?
Advertising with Femdoming offers opportunities for dynamic, multi-layered relationships with a fast-growing audience of BDSM and Femdom engaged readers. Through our medias, you'll have the chance to communicate your message to 10,000 + Femdom readers.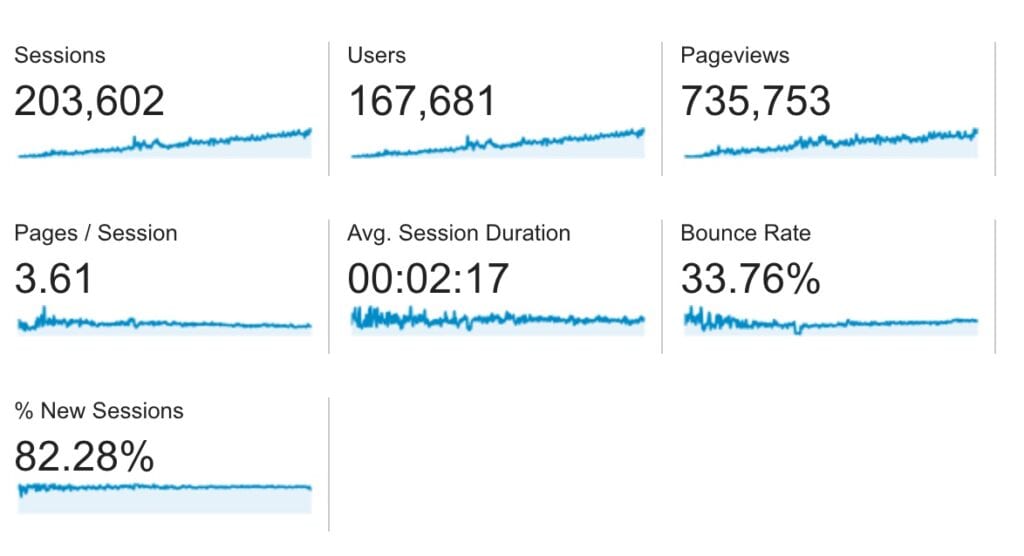 Engage with our community through traditional content marketing, newsletters and banner advertising or a combination of all three.
 Pay per click (banner ads only).. Unlike print ads, you can track the effectiveness of your ad.
 Rotate ads within a campaign. Keeping your ad fresh (banner ads only).
 You can also target your audience by location.
How much does it cost to advertise on Femdoming?
We keep it as simple as possible and offer different options based on your budget.
We have various banner sizes, shapes and positions across our online magazine.
All of our content can be viewed on any smart phone, tablet, laptop or desktop computer.
Our magazine is updated regularly with multiple new posts and offers both leaderboard and sideboard banner ad placements as well as rotating adverts within each post. Your ad can also be geo targeted if you are looking to market a specific area. You will also receive a login/password to access to your Advertising dashboard.
Budget

(USD)

Impressions
CPM
# of clicks to your website
$60
~60,000
$0.40
150
$300
~400,000
$0.30
1000
$800
~1,000,000
$0.20
4000
You can provide content for our magazine posts or social media posts in the form of stories, useful how to information, with pictures, or video's and we publish it on our media platforms. We provide detailed advice and assistance to you if you don't have writing or blogging experience. In other words we show you how to make the most of your content and then we give your content wings!
$349.00 / post
We send a monthly email newsletter  to 32,369+ opted-in femdom lovers recipients. The newsletter is very well received and drives large numbers of viewers to our website. We offer an exclusive article advert within each newsletter, linking to your online destination of choice.
$199.00 / email